Licensed and insured foundation professionals in northeast Ohio
Bowing foundation repair in Canton, Ohio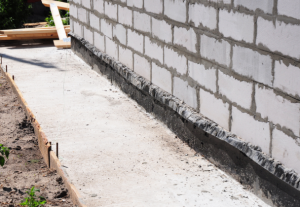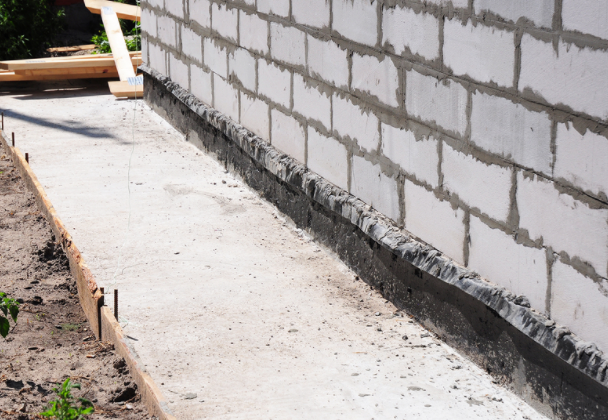 Foundation walls are under constant pressure from the soil that directly surrounds the structure. If pressure is intensified for any reason, it can lead to bowing, buckling, leaning, and bulging in concrete, block, brick and stone basements.
If you recognize even minimal bowing in a foundation wall, the tipping process likely started months ago – if not longer. In the case of leaning, the more proactive you are in seeking immediate professional repair assistance, the less likely you will be met with significant damage and costly repairs that are necessary to stabilize the wall.
Our foundation contractors are specially trained and skilled in restore bowing walls. We offer proven solutions that are warrantied and affordable.
Not sure if you're walls are leaning? Look for the following signs:
Horizontal or stair step cracks emerging and growing
Inward bowing and bulging
Walls pushed in at bottom
Walls tipping inward at top
Diagonal cracking in corners
We provide foundation and basement remedies for both residential homes and commercial businesses throughout the Canton-Akron region.
Contact us today to schedule a thorough on-site inspection and estimate at no-cost to you by our fully licensed and insured professionals.
Warrantied basement solutions
If a wall is bowing, stabilization is required to halt inward or outward movement caused by soil pressure or intruding tree roots. Depending on the cause and complexity of the problem, we use the following methods to restore basement walls for many years to come:
Steel braces
Foundation anchors
Carbon fiber
Helical piers
Steel push piers
Steel beam reinforcement
Following our free evaluation, we will provide you a detailed report outlining the cause of bowing and scope of repair work if it is necessary. The report also includes a no-cost quote.
The good news is that foundation walls rarely have to be completely rebuilt when they bow or crack. Our alternative methods generally deliver long-lasting stabilization.
Signs of an unstable foundation
A tilting wall can be difficult to diagnose if obvious leaning or tipping isn't present. We suggest regularly monitoring your basement walls and floors – especially in older homes. When doing so, pay attention to subtle signs of faulty foundations.
The following symptoms may signify a compromised foundation:
Jammed and sticking windows and doors
Uneven, bouncy or sagging upper-level floors
Cracking drywall – especially above doors.
Tilting or tipping chimney
Cracks in exterior brickwork or caulk
You can help prevent foundation issues by limiting wet and expansive soils. Do this by making sure your downspouts and gutters are cleared and working properly.
Free estimates and inspections
If you're not completely certain your foundation is failing, we can investigate and give you an honest and through assessment that is free and comes with zero obligation.
Even if you're not sure if your foundation has been weakened, we're happy to take a look and give you our honest opinion free of charge – and with no obligation.
Get in touch with us today to learn more about our trusted foundation repair services near you in Stark County and northeast Ohio.